Career.
Check out what you can be up to
job in a nice atmosphere, in young dynamic team
job full of challenges - interesting projects from around the globe
opportunity to grow and broaden your experience whilst working on projects for major brands
internal trainees - one time a year with Google Programmer
attractive salary and motivational programmes
free car park, swimming pool, fitness, sauna
lots of sport activities (we believe in health)
happy lunch every Friday, and twice a year company trip (beach, mountains, fun!)

Internship.
Good things to know:
internships are real work
interns do not make coffee
students on visa are OK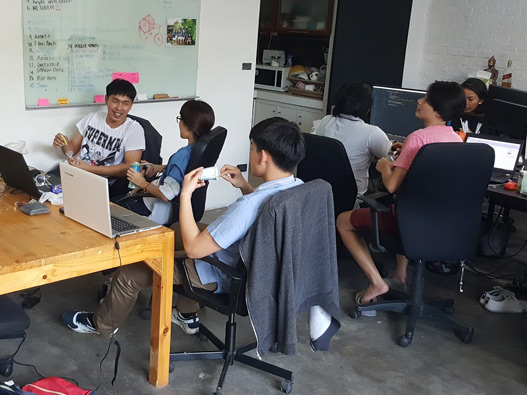 "It was so AWESOME to work at KOS Design! I would say that
all what I hoped for or expected at internship was here" - Amy
Thank you
Creative Web Designer
Qualification and Job Description
Create visual layouts for web pages following the latest design trends and techniques. Design high quality mockups, landing pages, web interfaces;
Your designs make change, help companies grow;
Enjoy interesting challenges and solving problems;
Love to work with international clients / brands and within an international team;
Experience with Adobe Creative Cloud tools (mainly: Photoshop, Illustrator, InDesign) - Sketch is a massive plus;
You have an eye for details, typography and colour;
Work closely with development teams to ensure that design specifications are implemented.
How to apply:
Interested candidates please attach Resume / photo / and expected salary at job@kos.co.th or contact 02-7138625