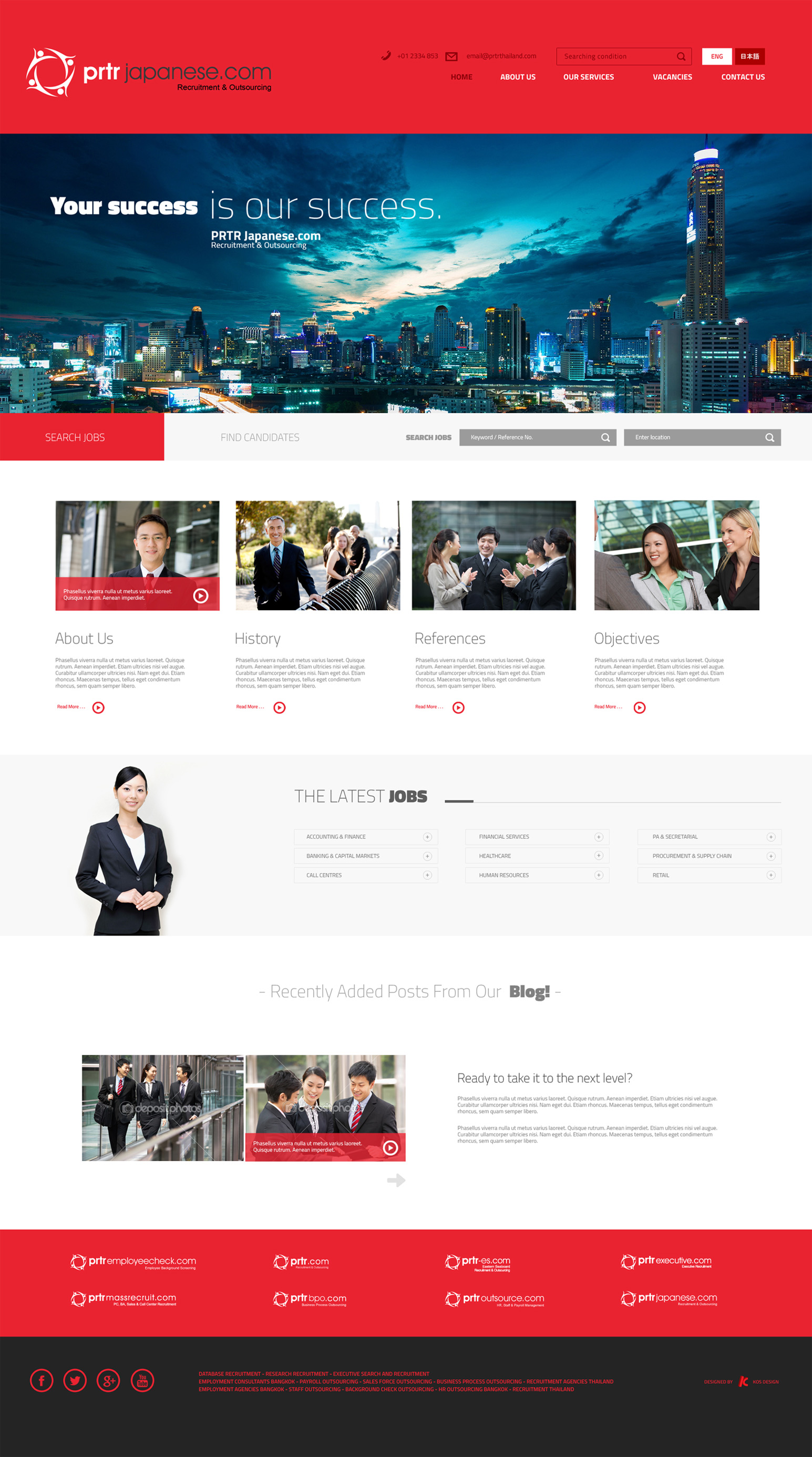 Web Design & Development
PRTR Japanese
PRTR Japanese is Thailand's leading Japanese recruitment agency with offices in Bangkok and Chonburi. They are a complete supplier of manpower outsourcing services and recruitment to Japanese clients throughout Thailand, at all levels from semi-skilled professionals to senior executives.

As a part of the PRTR group, PRTR Japanese was established in 2009 specifically to better serve the Japanese business sector in Thailand and to provide recruitment services more reflective of the cultural expectations of these customers.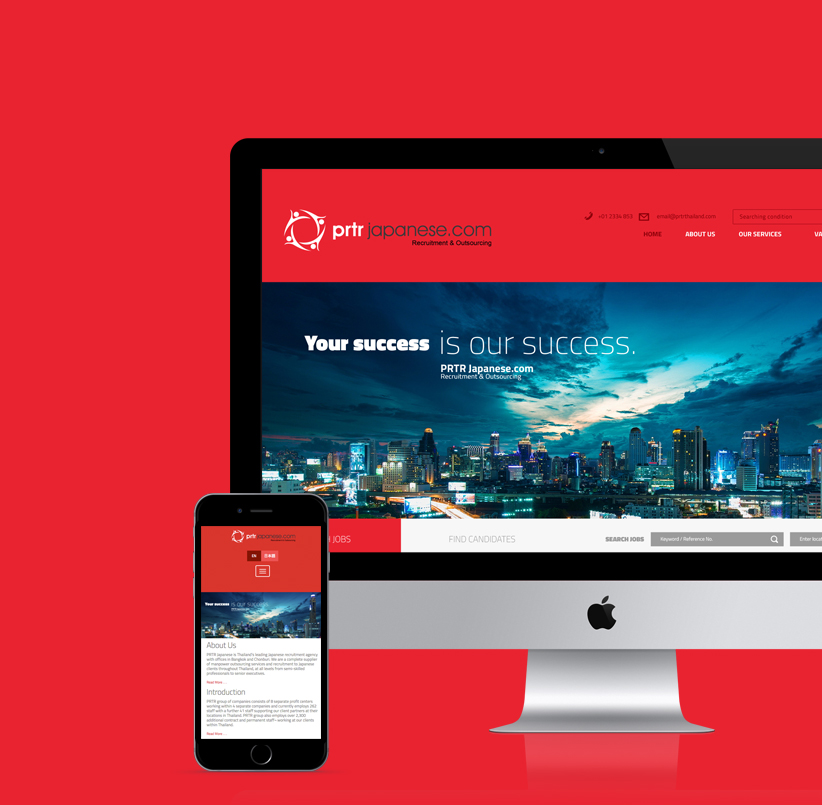 Tim Golding Director PRTR Japanese Recruitment Co., Ltd.
PRTR JAPANESE
Back to portfolio