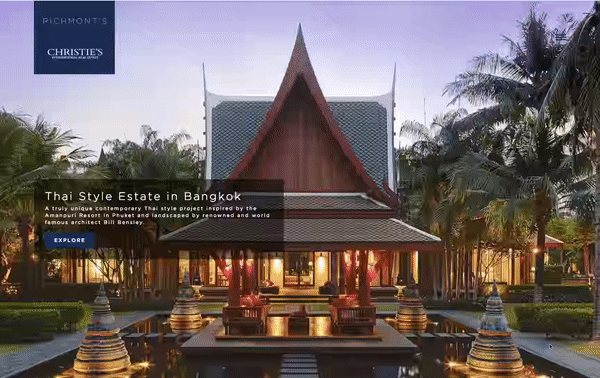 Web Design & Development
Richmont's
Richmont's project was one of the most challenging and at the same finest project in 2018. Luxury Real Estate that started in Thailand and Hong-Kong, The brand had to follow Christie's brand, and traditions.

After completing logo project we continued with other branding and marketing materials, business cards, letter head, envelope and email signatures. At the same time our UX /UI specialists started web-design process. Website has been developed with our Concrete5 CMS that client can manage all properties, its content, images, in easiest possible fashion.

Whole project time-frame was 11 weeks.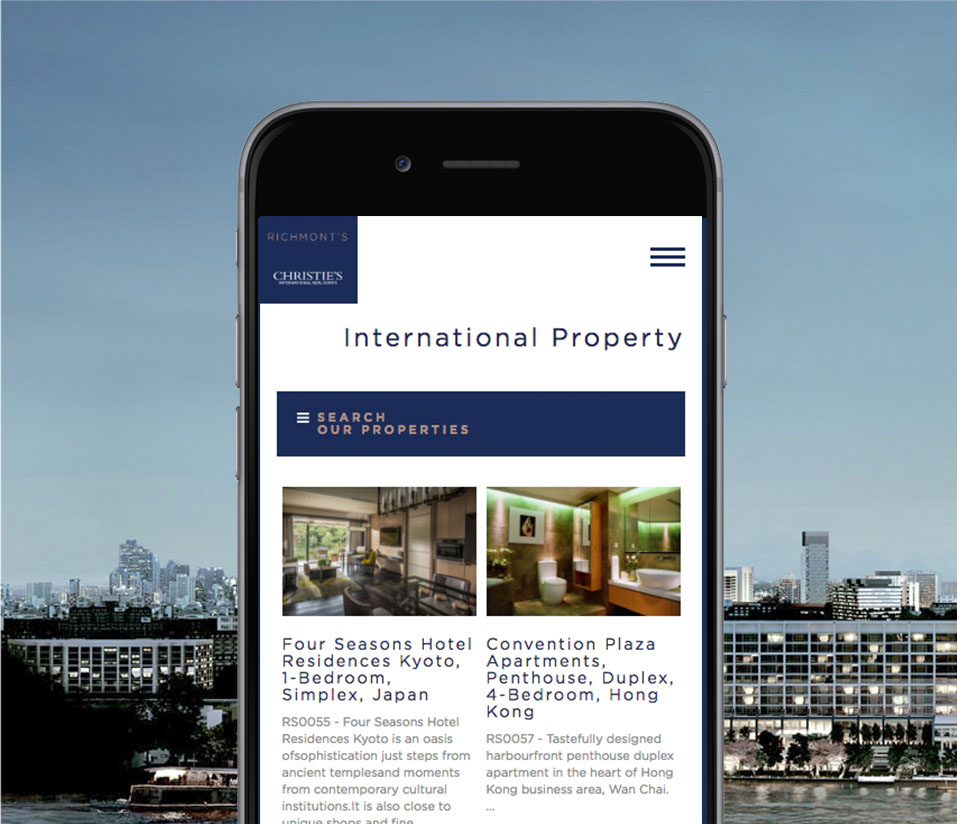 Back to portfolio